Lake Garda Food
We are lucky enough to be going to Lake Garda with our very good friends in May. Even luckier that we are not taking the kids, the first holiday alone in 11 years. This will be scary (leaving the kids) and exciting at the same time. An adult experience of a lifetime.
Italian Peasant Food
So before we go we are having an experimental Italian evening trying to discover dishes from around the areas of Lake Garda. As with most place's the most popular dishes are what the masses eat and its no different around Lake Garda food. Peasant food is the order of the day as this is all the masses could afford, the leftovers from the aristocracy. Those in the know realise that the real tasty food comes from leftovers and cheap cuts of meat.
Lake Garda Eats
Italian Yota
Now immediately this does not sound like a very inspired Italian dish, it sounds a bit yuck actually. On further investigation it reminds me of Lobby from Stoke On Trent. Lobby is basically throw everything you have to hand into a pot and keep eating it all week. This was mainly the underpaid potters of Staffordshire. So this peasants dish comes with a little more glamour as it comes from the Italian lakes. Yota is made with borlotti beans, smoked hock and sauerkraut. The dish originally came from the region of Trieste some 4 hours drive away. A nice hearty comforting regional dish.
Yota Recipes Memoir De Angelina Big Oven
Italian Frico
Basically fried cheese, now what could be more comforting than a big mouthful soft squishy warm cheese. This sounds like an absolute delight. However I have a problem, I do not own a fryer at all and haven't done for many years. I suppose the solution would be to put a few inches of oil in the saucepan just like Grandma used to. I know I can hear you shouting "house fire" Would Lake Garda Food really taste this good.
Lesso e Pearà
A peppered bread sauce made from stale bread and bone marrow, meat broth. Sounds very rich and moorish indeed. This sauce is usually served with boiled meats. Less e Peara' takes at least 2 to 3 hours to prepare so before I attempt to make any I will wait and sample the delight in Lake Garda first. The only similar dish we have to compare is the old fashioned bread sauce. If you would like to make your own try this recipe from Franke Blog
Tastasal Risotto
Risotto, I am not sure if you could get any more Italian than the humble but complex risotto dish. It is often said that a risotto is made by the stock that cooks it. The upmarket restaurants that used dish water for their particular risotto's were often shot down in flames by Jay Rayner. The Tastasal risotto is flavoured with sumptuous meat stock and a heavily peppered pork (Tastasal). Serve with a bold red wine and thats dinner done Italian style. Tastasal Recipe from Italian Tradtions.
Bigoli Pasta With Sardines
Bigoli pasta is made with buckwheat flour or wholemeal flour. Long, thick and extrude through the machine with force that leaves a rough surface on the pasta. This rough surface acts as a sponge to gather all the umptious sauce on the pasta as it travels plate to mouth. A simple dish designed to allow the fresh ingredients speak for them self. of course classic Italian cooking. If you would like to try a Bigoi and Pilchards dish then try this excellent recipe from Academia Barilla
Pike and Polenta
Pike is another fish that is abundant in Lake Garda, readily available so very affordable for the peasants of the area. Polenta and Pike seems simple enough you would think ! Well not that simple as I have discovered whilst researching this dish. There are so many different variations of this simple dish. The one I have chosen to showcase is what I would order from a menu. The classic flavours of capers, anchovies, parsley and a good olive oil drizzled over the pike. Another great simple authentic recipe from Academia Barilla
[amazon_link asins='B00AGFCFGQ,B0013G4BR8,B018ESL1FW' template='ProductCarousel' store='casi4dumm-21′ marketplace='UK' link_id='d9216452-2ac8-11e8-b44d-4bf504fca809′]
Tortellini From Valeggio
A little like a ravioli, pasta filled with a delicious filling. However there is a twist to the tortellini from Valeggio, actually a twist or a knot in the filled pasta. Hence its name and there is many intriguing stories of how the knot became into the pasta. The only common thread in the story is that a knot was tied (a love knot) in a piece of fabric, the legend of love of a soulmate. Typically the tortellini of Valeggio is filled with a carnivore's delight of beef, pork and chicken, oh and some veg thrown in to enhance the flavours. Tortellini From Valeggio the recipes, Stefans Blog and Cooking with Lucas. Tortellini From Valeggio, the legend, Wiki, Tourism and Delicious Italy
Italian Dips
WHITE BEAN DIP WITH PITA CHIPS
This seems simple enough and realistically it can be whipped up the day before and kept in the fridge. I expect the texture to be hummus like so basically its an Italian Hummus. Full Recipe.I did make this for the meal but the garlic I used was smoked garlic which did give it an extra depth of flavour to the dip.
Lake Garda Food ; Sardine Recipes
Sardines are very prominent in the diet of the Veronesi people especially as Lake Garda is full of them. Sardines can grow unto 25cm in length with their shiny silver exterior speeding like a silver dart across the lake. No wonder there is a Sardine recipe for every occasion with such a quality ingredient on the doorstep. Hence why the humble sardine deserves it very own little section of recipes.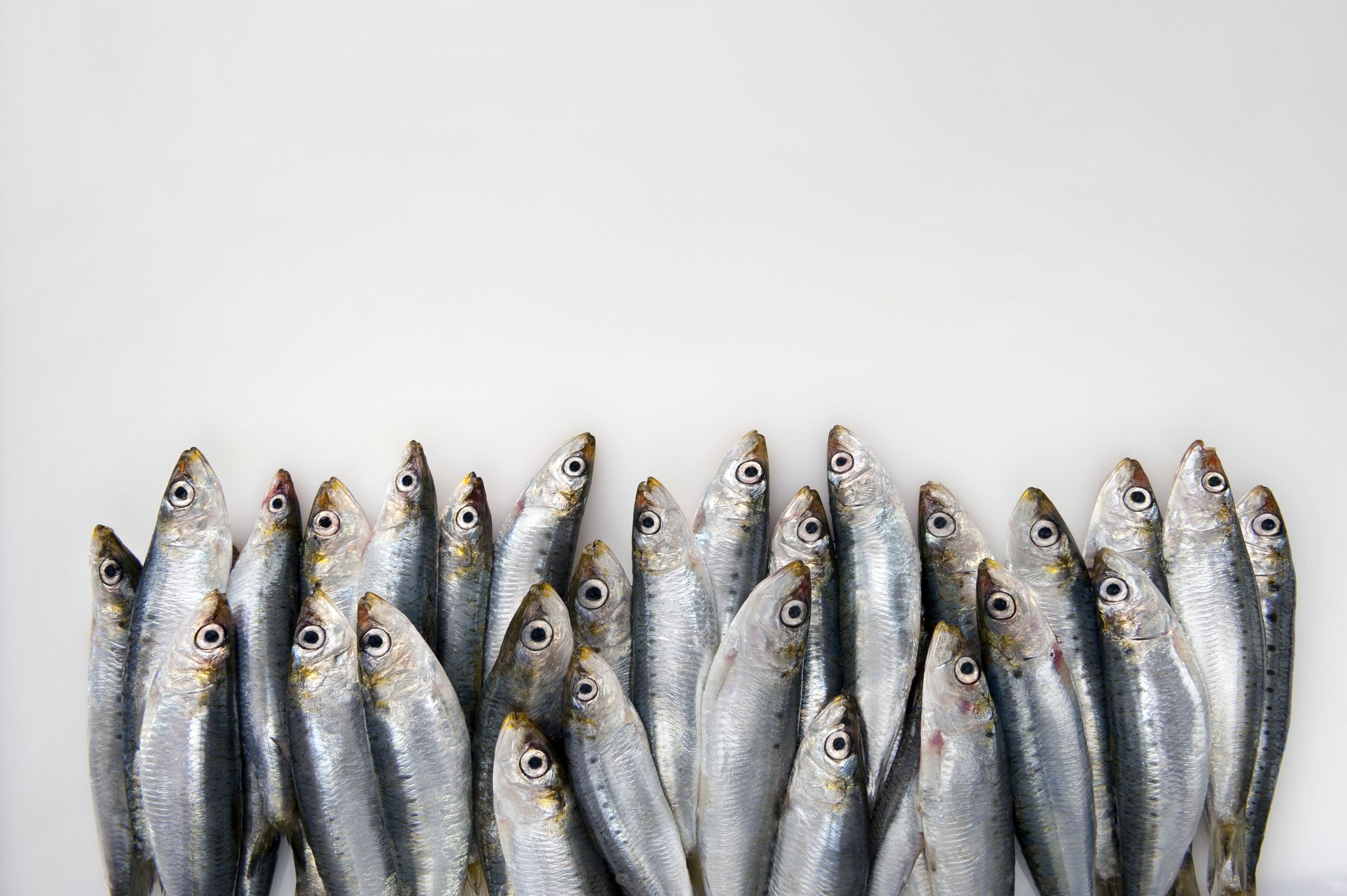 Sardines Scapece – Italian Sardines in Vinegar
This is the Italian version of escabeche, the dish in which meat is cooked, then marinated in a vinegary, spicy sauce and served either cold or hot. Scapece (ska-PECH-ay) is a simple dish once you have split your fresh sardines; instructions are linked below. If you can't find sardines for this recipe, use mackerel, herring or any other full-flavored fish.
Fried Sardines With Parsley Caper Sauce
Full recipe at Italian Food Forever
Lake Garda Food Tasting Menu
To be perfectly honest when I did thew research on the food of Lake Garda I wasn't overwhelmed by the dishes that are popular there.The Italian peasant food did not float my boat. Of course once I get to Lake Garda and try some of the dishes I may change my mind. So what did I end up cooking
The Appetisers
I made a simple salad bed with romain lettuce, pea shoots, radish, fennel and of course rocket. On the top of the salad a layered over Italian meats then drizzle with Basil oil and parmesan cheese. All served with my homemade bread. A classic focaccia and Olive bread.
The Second Course
I did make the tortellini and I have to be honest that they didn't look as pretty as the ones further up the post. However it was my first attempt at making them and they were fabulous. The taste was amazing of fresh homemade pasta with the filling and the earthy sauce. The guest were well impressed (they always are ).
Ingredients
1 Butternut Squash

Sage leaves

50g Butter

3 Large eggs

300g of 00 flour

1 red chilli (chopped)

3 walnuts (chopped)

1 tsp Salt

50g parmesan

Olive oil
Instructions
Firstly make the pasta, blend the flour and eggs in a food processor until the ingredients come together to form a dough. Continue to pulse for a further minute, removing the lid and turning the dough over every 15-20 seconds (CAUTION: keep hands well away from the sharp blade of the food processor). Wrap the pasta in clingfilm and place in the fridge for at least 30 minutes Peel and then chop the butternut squash into diced squares, cook in a large wok on the hob in a little oil and butter  season and add some chopped sage. Cook until nicely browned on all side, ensure that the butternut squash is cooked through, stab with a skewer to check. Allow the cooked squash to cool then add 40g of parmesan so the mixture firms up Whilst the squash is cooling remove the pasta from the fridge and roll out the pasta in a pasta machine. I have one attached to my food mixer so its quite easy. I roll my upto the last but one thinest setting. Spoon out the cooled squash onto the pasta equal distances apart, fold over the pasta and then press the past down ensuring to remove all the air from around the filling. Cut with a good quality ravioli cutter [amazon_link asins='B00BU9Z0FA,B00BU9YZN8,B009O9VL9W' template='ProductCarousel' store='casi4dumm-21' marketplace='UK' link_id='314f7382-3138-11e8-a19c-679e339ec97c'] Once you have cut all your ravioli dust with flour to stop them sticking. Boil a large pan of slated water In a frying pan add some olive oil and butter and quickly fry some sage leaves until slightly crispy. Remove them from the pan and allow to drain Add the rest of the butter to the pan add the chillies and walnuts to the pan Cook the pasta in the water for approx 3 minutes, remove from the water with a slotted spoon and gently add to the frying pan Do this with all the pasta and gently move them around the pan to ensure they are thoroughly covered in the chilli, walnuts and butter Place in a nice large pasta bowl, add the cooked sage leaves and dust with parmesan and black pepper.
The Sardine Course
I had to include some sardines in the Lake Garda food night. Sardines are abundant in Lake Garda, however finding sardines near me was like mission impossible. I tried every supermarket around me with no sardines in sight. Eventually I went to Tesco's (the supersize one) and they had sardines. 6 seriously6, so this wasn't going to be a main course or a feast of sardines. Improvisation was the way forward so I made a sardine dish inspired by the region of Lake Garda.
I used some savoy cabbaged sweated down in butter and garlic. Then I added some classic bolognese sauce (from out of the freezer). I then added the cabbage and sauce to a little roasting dish and placed the sardines on top. The around the sardines I placed mozzarella cheese. Baked in the oven for 20 minutes served with my bread.
Lake Garda Food ; A Fish Course
Wanting to pay homage to the food of lake Garda another fish dish was required. Now I was struggling with finding sardines so there was no way I was going to get any pike. So I settled on a substitute of Sea Bass. with mashed cannelloni beans. I did borrow this recipe from Gino
The Final Course
I went for the classic poached pears with mascarpone and served with a slice of my blood orange cake.
The night was a roaring success served with a few fine wines from the Italian area. In fact probably to much wine passed my lips by the end of the night. In the fridge the next morning I found a dish full of cold risotto for which I was going to make NO fry arancini balls. Defiantly a few to many on the night. I can not wait for our trip to Lake Garda
[amazon_link asins='B01LXUI9SD,B014J591AQ,B00G1N3SJK,8884290813′ template='ProductCarousel' store='casi4dumm-21′ marketplace='UK' link_id='47972b01-313f-11e8-acaa-17ef40194b71′]
Lake Garda The Actual Trip
So we finally made it to the shores of Lake Garda eventually. We traveled to Italy from Birmingham UK airport to Verona In Italy. The flight time was around two hours when we finally took off after an hours delay. Never mind as it was a week away without the kids and a chance to relax. Having said that we did miss them before the end of the second day. We Stopped just outside Colombare in the Brescia province which is in the region of Lombardy in Italy. We stayed at Residenza La Favola Sirmione. Facebook Page.
The transfer from the airport to our destination was about forty minutes Which Makes Verona Airport the best airport to use when visiting Lake Garda. The next closet airport to Lake Garda is Milan Airport which takes around two hours of driving to get to Lake Garda. On the positive side the flights to Milan Airport can be a lot cheaper than the flights to the Verona Airport.
Eating In Sirmione In Lake Garda
The restaurant or to give its Italian name, Trattoria La Fiasco was an excellent place to eat. It was the place I first discovered Cyprus Black Salt. From the outside it looks like a very unassuming restaurant and it is situated in the middle of Sirmione so no views of Lake Garda whilst eating. However if the view is lacking then the taste of the food defiantly is not.  The place was full and a lot of the diners were Italian so that in itself speaks volumes about the quality of food.
Getting To Sirmione Lake Garda
As we were stopping next to Casello Bondini a winery, the walk into Sirmione was around one hour and ten minutes. It may seem like a long walk but the views the sun, the atmosphere make for a very pleasant stroll. The walk back after a full belly of Lake Garda food takes a little longer. After a few days and our feet getting a little sore we decided that we would try the bikes supplied by Residenza La Favola. I walked seven miles in my gumbies flip flops one day!
There is a very simple and easier way to get from Colombare to Sirmione, the bus. They run a shuttle service up and down the road between the two places. The fare is 50 cent or one Euro but the buses are often quite busy and cramped. If you have a car be warned the parking in Sirmione is limited as everyone want to go to this pretty picturesque village in Lake Garda.
What is The Best Way To Get Around Lake Garda
After walking the equivalent of a marathon in two days around the villages of Lake Garda we need an alternative to the shoe leather. The wife's food had started to develop a blister so walking was very limited. The perfect way to get around the villages of Lake Garda was bicycle. We should have tried them sooner, the nice shiny bikes just waiting at our place to be rode upon. There are a few cycle lanes around Lake Garda but riding on the roads is a pleasant experience. As there is quite of bikers the car drivers are very courteous and give you plenty of room when passing you. The roads are well lit and in much better condition than the roads of the UK.
Around the villages of Sirmione, Colombare and Peschiera Del Garda there are many bike racks to lock up your two wheel transport. We all wished that we had got on the bikes early in the holiday. Our bottoms didn't actually think so at the end as it has been years since I have ridden a bike. A little saddle sore is the polite way to convene how the bottom felt.
The Cost Of Food Around Lake Garda
It is difficult to find traditional Italian food around the villages surrounding Lake Garda , however you will find plenty of pizza. The average cost of a pizza is anything from eight Euro up to thirteen Euro. When choosing somewhere to eat make sure you can smell the baking pizza base in a proper pizza oven. Its the same smell as baking bread, if they don't have a pizza oven then don't bother eating there. The pizza range goes from the basic tomato and herbs to a mind boggling combinations. The pasta dishes can range between nine Euro up to 19 Euro s a large pizza is the best value. Of course there are lots of different pasta dishes and they have all been pretty tasty apart from the one I had in Venice. I will share where we ate later in the post, the good bad and the ugly. Lake Garda Food
Only order one pizza unless you are absolutely starving as all the pizzas we ordered more than filled a large plate. So between us two it would be a pizza and a side salad, which are quite large as well.
The Cost of Wine and Drinks Around Lake Garda
Water can be quite expensive unless you get it from the smaller local shops. You can expect to pay from one Euro up to 2.5 Euro for water so choose carefully. You could take water with you but only if your prepared to carry the weight in the searing heat. Lake Garda Food
The price of coffee again varies quite a lot in and around Lake Garda. The cheapest we paid was 1.5 Euros in a small cafe just on the edge of Colombare and the croissants were only a Euro as well. They were huge as well and tasted great. As a rule of thumb the closer to the waters edge the more you will pay for the privilege of the beautiful view. Price does not always reflect the quality of the coffee you are buying in lake Garda. One of the tourist places to sit and have a coffee is the Caffe Grande Italia one of the oldest established business in Sirmione. You can expect to pay at least 2.5 Euros for a coffee here and do check out the cakes as they look fantastic.
The cost of wine around Lake Garda
Varies immensely just as it does here. Again the cost of the wine does not always reflect the quality of the wine. The cost of a bottle of wine in Sirmione can start from around fourteen euros to twenty four Euros. The average price we paid was eighteen Euros until we discovered on the menus a carafe of wine. If you do not see it on the menu then just ask for ,
una caraffa di vino rosso per favore
This will cost you around twelve Euros for 1ltr , unlike the bottles of wine that come in 75cl. When we discovered the carafe of wine around Lake Garda not only was it cheaper than the bottles of wine it actually tasted better. The price of the carafe left us feeling much happier about our meal, or was it just the quantity of wine that made us smile. I did say that the carafe tasted better than the bottles but there is an exception to that. The wine from the many wineries around Lake Garda is of excellent quality and its the first time in a long while that I have enjoyed white wine.
Other Drinks Of Lake Garda
There are a few specialties of local drinks around Lago DI Garda one of them being grappa. I must warn you stay away from it at all cost as its such a harsh spirit made from the skins, pulp and anything leftover from making good wine. So rather than waste the leftovers from wine making they turn it into something else. We were in the small town of Malcesine after our trip up Monte Baldo and we decided to try Grappa. We all chose a different type of grappa and the game was have a sip and pass it around the table. The passing around the table of the four drinks was just to experience the differences in the grappa. At this point we didnt know how harsh it was. Trust me.
Limoncello, as the name suggest this is very lemon in flavour and very refreshing as well. It is usually around 20% proof and comes in small shot glasses which are chilled. Absolutely delicious and addictive, so much so we bought a bottle to keep in our villa for a nightcap. You can get a good bottle of Limoncello at the supermarket for around seven Euros don't pay for the fancy bottle.
[amazon_link asins='B075LVK5K6,B004CYCYTK' template='ProductCarousel' store='casi4dumm-21′ marketplace='UK' link_id='e8d7cfb4-6a2d-11e8-bb14-036c13ec7244′]
Lake Garda Restaurants
As you can imagine Lake Garda is a vast lake spanning in length some 32 miles so there is a plethora of choice, some good, some not so good. Most of the restaurants you come across will be strictly for the tourist's, pizza and pasta basically. It was a little disappointing that it wasn't easy to find regional dishes but if they don't sell they do not make them.
The first night there we walked into Colombare and we found a busy restaurant on a street corner called Cilento Ristorante Pizzeria. The first thing the struck us was the delightful smell of the pizza oven and because it was a lo day of traveling we grabbed a table. We were starving so we had a quick look at the menu and ordered 3 pizzas and one calzone. Whata mistaka to maka, as us brits say trying to sound Italian. The pizza's where huge and the calzone filled half a plate and looked like a mini mountain. The average cost of the dishes in Cilento Ristorante Pizzeria was ten euros.
The first Pizza was a Parma Pizza and it must have had about half a pound of parma ham on top of the pizza. You could have taken the meat off and just had that as a meal by itself. Mm the Lake Garda Food divine.
The next pizza was topped with olives, basil, speck and tomatoes. Again huge and very tasty
The calzone was a monster of a pizza pie Lake Garda Food was always plentiful where ever we ate to babe fair.
Wine Tasting In Colombare
Where we were stoping just out side Colombare we had 3 Italian wineries all within 10 minutes walking distance. The first winery we visited was Ca Dei Frati, a very modern winery indeed. The whole place was super clean and had recently gone through a modernisation program. Cà dei Frati, literally meaning, The Monks' House, was founded in 1782 in Sirmione, Italy. The winery is known throughout Europe for its legendary Lugana. Cà dei Frati produces a variety of red, white, rosé and sparkling wines.
Ca Dei Frati Wines
The wines at Ca Dei Frati were very good indeed, mostly white but with this kind of quality I didn't mind not having my usually red wine. As we spoke little Italian th wine tour seemed a little unorganized. We had previously emailed them to ask of times and cost of the tour and they informed us it started at 2pm. There were about twelve other people there and when the doors opened we went into reception and then into a beautiful recreated church which was the tasting room. After waiting around twenty minutes the tour eventually started.
The whole process of the wine making at Ca Dei Frati was ultra modern, even the process of turning the bottle was mechanical. Very smooth slick operation but it did take a little of the romance out of the wine tasting. I know there's no romance in making money. The money, well all the wines were reasonable priced at around ten euro's. They did have some super expensive vintage wine at a hefty 150 euro. No we didn't get to taste it and no one bought a bottle that day. The cost of the wine is free.
As i have said I do like my red wine, however the red wine at Ca Dei Frati was very heady indeed. The Pietro Dal CeroAmarone della valpolicella DOCG was also a whooping 17% proof, certainly not something you would drink on its own.
Next winery Sgreva
Not knowing hardly any Italian we walked passed this winery every day on our way to Colombare and Sirmione not actually realizing what it was. One day our friends were brave enough to investigate further what this large building was with an old fashioned wine press outside. Sure enough it was a small winery five minutes from where we were stopping.
One of the days we were lazing by our private pool and the clouds appeared above us, worse than that it looked like it was going to rain. We had a plan get changed and go to the winery around the corner. So we did, we grabbed are bikes as the heavens opened pedaling as fast as we could for four minutes and then we arrived. Quickly into the reception barley missing the freak downpour. The lovely lady was perplexed when she saw us four brits running into her winery.
The wines of Sgreva were very good indeed. Again mainly white wine as the region for red wine is further north Of Lake Garda. The cost of the wine tour and tasting of Sgreva was all free of charge. The tasting area is small and bijou but very warm and inviting. Our hostess was very knowledgeable and her command of English was excellent. Their signature wine was LUGANA SIRMIOmade with the classic Turbiana grape which powers most of the wine in the region. The prices of the wines at Sgreva was very affordable averaging below 10 euro's so we grabbed a couple to take back to drink that night.
Casello Bondini
This was the closet winery to us, the entrance and drive way to Casello Bondoni was literally at our gates. We walked out of the drive were we were staying and two steps later we were in the grounds of Casello Bondoni. Mint, as they would say in some places. This wine tour was also free of charge or you could pay a few Euro's and have a platter of Italian meats and bread. Of course as we were less than five minutes walk from our place we declined. Plus you get loads of bread sticks for free to soak up the wine, unless you spit ?
Silvia the owner's wife spoke very good English but kept apologizing because her German was so much better. This was the most generous of wine tasting tours. As there were four of us Silvia was quite happy to open a fresh bottle of wine for each tasting. She then left the opened bottle on our table and said to help ourselves. Oh My it wasn't even 5pm yet. not sure if this is the food of lake Garda or the booze of lake Garda.
About Casello Bondini
A little bit of history

After the battle of Solferino and San Martino, also remembered as the battle of June 24, 1859, which ended the Second War of Italian Independence, remembered in Italy to be the first step towards Italian national unity, and remembered all over the world for inspiring the creation of the International Red Cross, the area where the building stood was between the borders of Lombardy and Veneto. The building is cited in the Austrian land register of 1845 under the name of "house", from 1859 to 1865 it was home to the so- called customs guards paramilitary initially employed by the Royal Customs, responsible for border surveillance,then it took the nasme of "toll house". In 1914 management went to Michelangelo Tomasi, farmer and rancher, who then passed the job to his nephew Marco who continues with passion, focus and dedication, the work of his grandfather. (source)
The Next Part
Happiest in the kitchen feeding the 3 children who are constantly hungry. Lucky enough to have worked in a Pro kitchen on a voluntary basis to learn the tricks of the trade.. Buckinghams The restaurant with one Table. With Chef Nick Buckingham.(RIP)